We have so much to be thankful for in our area and in our families. Want to give others something to be thankful for?
Join St. Jude supporters in the Tri-Cities community and in 90 cities nationwide to participate in the St. Jude Give thanks.
WALK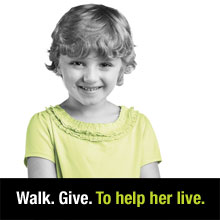 To raise money for St. Jude Children's Research Hospital on Saturday, November 17th at Kingsport Town Center (Fort Henry Mall). Registration begins at 7:00 am, Piccadilly Entrance. Walk begins at 8:30 am.
More information at
:
(423) 246-1697 or
St Jude Give Thanks Walk
.
Susan
Owner/Innkeeper
Fox Manor Historic Bed & Breakfast